'We try to give something back': Thomas Frank reacts to Brentford's new kit plan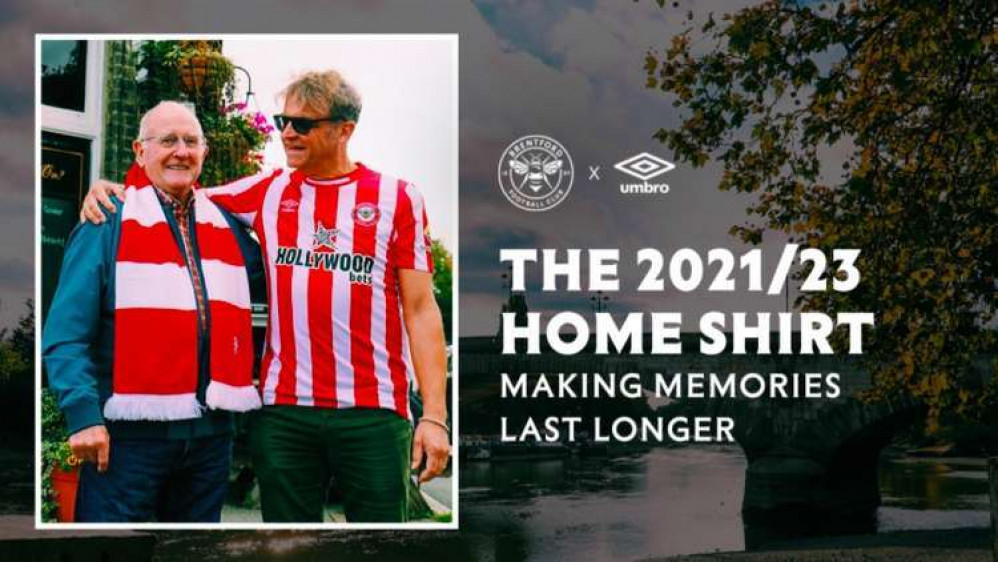 Brentford FC extend life-cycle of their current home kit for the 2022/23 season. (Image: Brentford Football Club)
Brentford manager Thomas Frank has celebrated his club's decision to extend the life-cycle of their current home kit for the 2022/23 season.
Traditionally most football clubs release a new home, away and third kit every year, with 90MIN reporting that an adult replica Premier League football jersey can cost anywhere between £45 and £70.
In keeping with their progressive and sustainable values, Brentford FC released a statement confirming that they would be re-using their 2021/22 kit next season, and manager Thomas Frank celebrated the news in a press conference last Friday.
Frank said: "I think for the fans this is fantastic news that they don't have to spend more money on a new shirt to be totally updated. So I like this strategy a lot.
"I think our fans have been fantastic, especially during the pandemic.
"A lot of them decided not to get refunded their season ticket money but still paid it into the club, so we try to give something back."
The famous red and white shirt is the first strip Brentford have ever worn in the Premier League, and while the club is aiming to make football more economical for their fans, they are also hoping the proposal will help them become more environmentally friendly.
In a statement issued on the club website, Brentford Chief Executive Jon Varney said: "Respectful, Progressive, and Togetherness are our three core values at Brentford FC, as many of our fans know.
"We also believe in football being affordable for our fans and are aware of the need for the game to become more focussed on sustainability.
"We think this is a step in the right direction to help the environment a little. It can only be a good idea to reduce kit cycles where circumstances allow, and we will continue to work with Umbro to make sure the production of our kit is as sustainable as possible. It is only a little thing, but we believe it will help."
The Chief Executive confirmed that the decision has been made with large backing from the club's supporters and also confirmed Brentford's new broadcast income from the Premier League meant the move would not have an adverse impact on their revenue.
While Brentford won't be renewing their home shirt, they do intend to issue new away and third kits for the 2022/23 season.