Thomas Frank: 'We can perform and do something against big teams'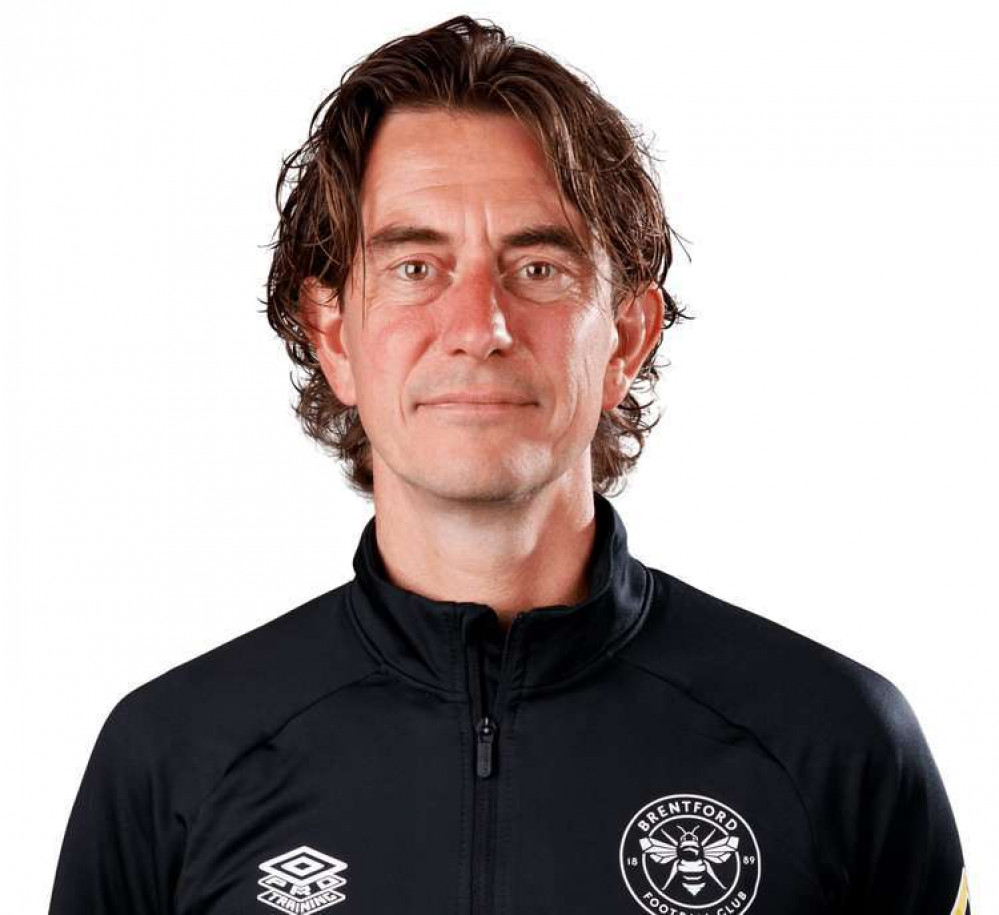 Manager Thomas Frank is confident his side can undo a four-match losing streak. (Image: Brentford F.C.)
Thomas Frank is confident his side can undo a four-match losing streak this Saturday against Newcastle, despite the unpredictability of coming up against new manager Eddie Howe.
After a bright start to life in the Premier League, Brentford have amassed 12 points from 11 games but have failed to pick up points in their last four matches.
Newcastle, meanwhile, will be putting on an occasion to welcome their new manager to St James's Park, but Thomas Frank is out to spoil the party, affirming that his team can secure three points by staying composed and sticking to their systems.
The Brentford manager said: "I think every game in the Premier League is big. This is one of the bigger, more interesting, exciting ones because to go to St James' park and play in front of 52,000 very supportive fans is a fantastic opportunity and we're looking forward to it.
"We are aware if they get on top of the game, that will get them flying. There's a fine balance between being cool and doing what we want to do and then in the moments where we feel the pressure, still be cool and still try to defend well and try not to take the risk in the right areas.
"This is three points, and we badly want the three points, but like every other week, the other team badly want the three points."
A harder task is predicting how Newcastle will play under Eddie Howe, and while Frank has done his homework, the unpredictability of the new manager syndrome could trouble Brentford on Saturday afternoon.
He said: "It's impossible to predict. It's a terrible time for us, in terms of that.
"I'm pretty sure of what I'm going to expect [from Newcastle] on Saturday. I'm not 100% sure on their shape, but I expect them to come flying out and pressing us."
Pressure is mounting on the Brentford boss to secure three points this weekend, but Frank admitted he was staying composed, even after a spate of recent managerial sackings in the Premier League.
When asked if there was any panic creeping in, the Danish manager said: "No. If I prefer to have four wins from the last four games, then yes.
"I think it's important to stay composed, calm and do the things you believe in, day in and day out. It's important to trust in what you do, and that is the secret in top-performing teams.
"I think we've done very well in the first 11 games, and we haven't got the points that we deserved.
"We know it's going to be a big stage to play on. But we went to West Ham, a big stadium, and we enjoyed it, so I expect we'll go there and enjoy it, be brave and play forward. We can perform and we can do something against these big clubs. We trust ourselves and believe we can."