Hounslow commemorates Queen Elizabeth II with new Elm tree planted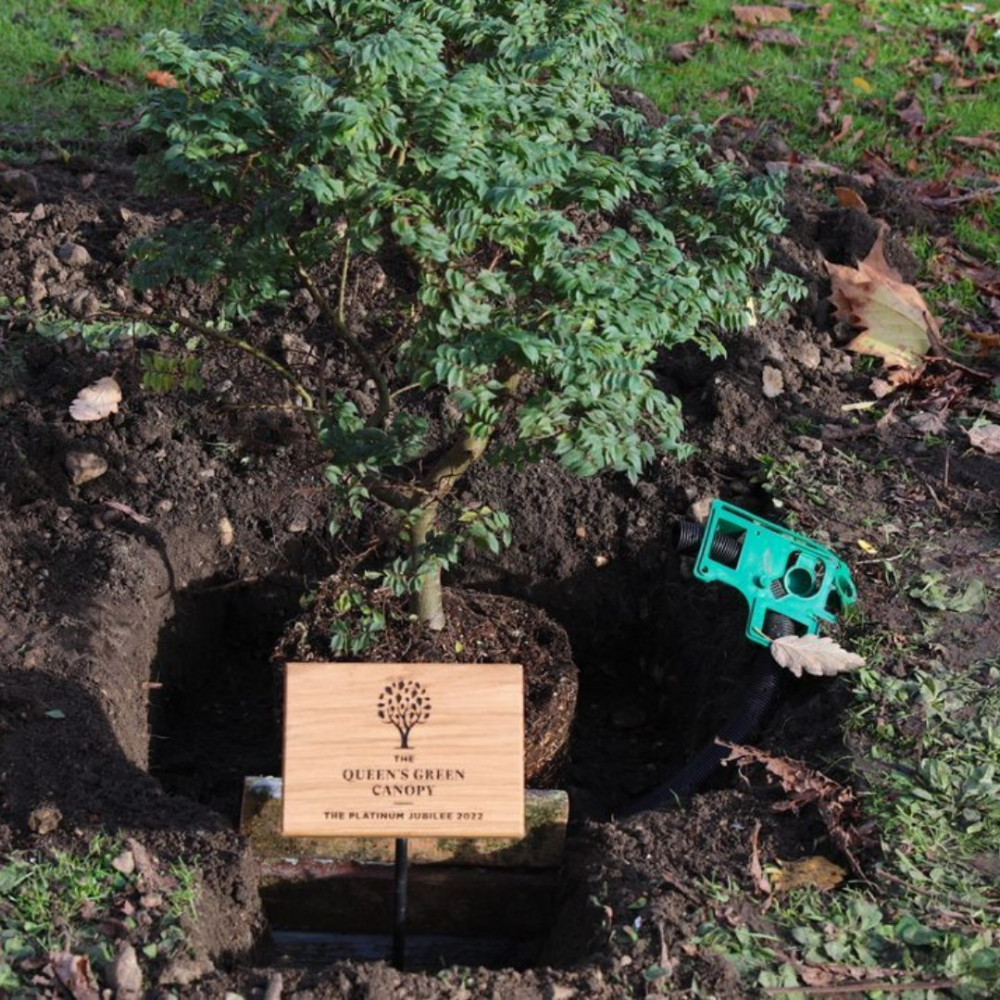 A new tree has been planted in Hounslow as part of the Queen's Green Canopy legacy.
The elm tree, planted on Feltham Green, is in celebration of Queen Elizabeth II's Platinum Jubilee and in the wake of her recent death, will serve to commemorate the nation's longest serving monarch.
A ceremony organised in partnership with Lampton Greenspace 360 and The Friends of Feltham Green group was attended this week by Mayor of Hounslow, Councillor Raghwinder Siddhu, and Councillor Salman Shaheen, Cabinet Member for Parking, Parks & Leisure at Hounslow Council.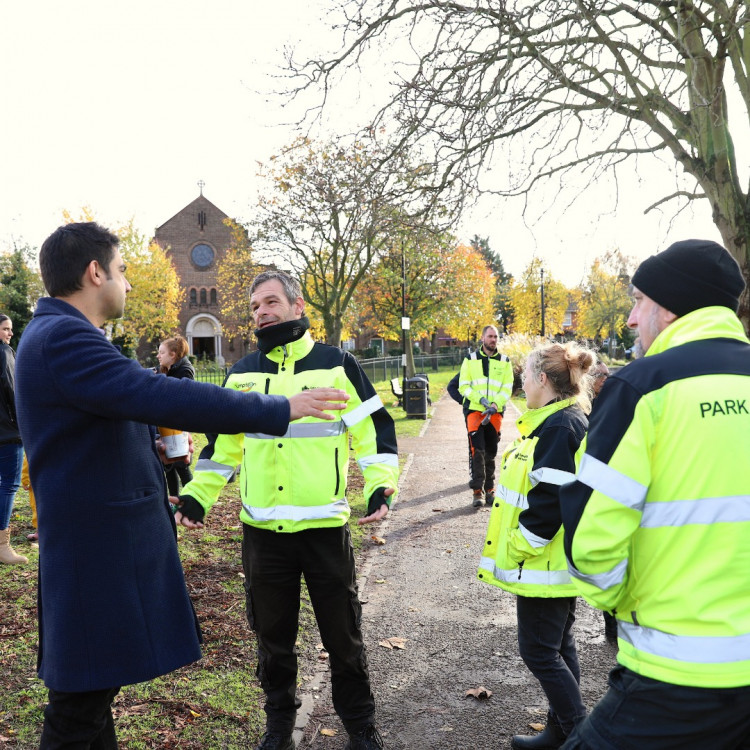 The planting on Feltham Green holds particular significance in the area, given the imminent closure of UK MoD's Defence Geographic Centre (DGC). The site has been part of Feltham's town history since 1914, which DGC's Director, Ian Spencer, noted in his speech on the day.
Mr Spencer said: "2022 is the 60th anniversary of the nation's military geography and mapping capability taking up its current home at MOD Feltham. It's set to close in the near future, bringing an end to over a century of military activity on and around Elmwood Avenue.
"We celebrated the anniversary and Jubilee by acquiring a miniature elm tree as part of HM the Queen's Green Canopy project, to be taken with us to RAF Wyton as a lasting memory of our long-time home on Elmwood Avenue, Feltham. We decided to acquire a second tree to be given to the people of Feltham as a lasting thank you, in recognition of their support to the many military and civilian Crown Servants who have worked in Feltham since 1917.
"I am very grateful to the Defence Geographic Centre team for organising the fundraising and acquisition of the trees, and to the Friends of Feltham Green and the London Borough of Hounslow for supporting and arranging the planting of the new Elm tree near the heart of Feltham."
Mayor of Hounslow, Councillor Raghwinder Siddhu had the honour of planting the tree alongside Mr Spencer, and children from the local primary school.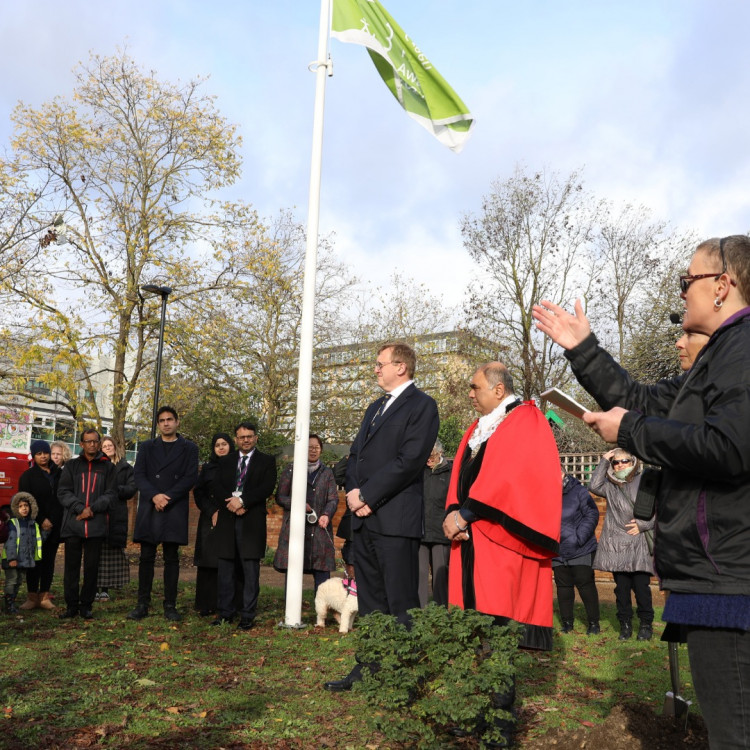 Hanworth Road's new eatery, Emily's Café, provided cakes, biscuits, and other refreshments for more than 30 attendees on the day.
Elm tree characteristics make the species an apt choice to plant now. Known for their rapid growth, elm trees can adapt to a broad range of climates and soils and are resistance to wind damage, with their vase-like growth habit requiring minimal pruning.