From tiny seeds, great partnerships grow – President of South Africa visits Kew Gardens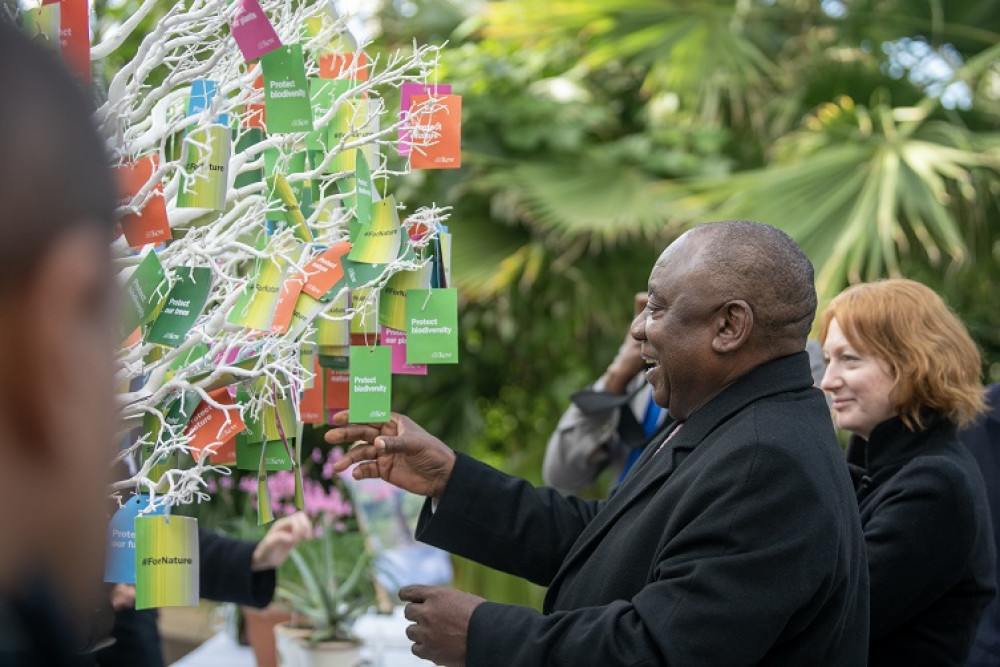 The South African President joined the Earl of Wessex on a visit to the Royal Botanic Gardens, Kew, this week.
The event coincided with President Cyril Ramaphosa's State Visit to the country, which was the first hosted by King Charles.
The VIP party were shown plants on display in Kew's Temperate House, home to over 10,000 rare and endangered plants from around the world, including the temperate zones of South Africa.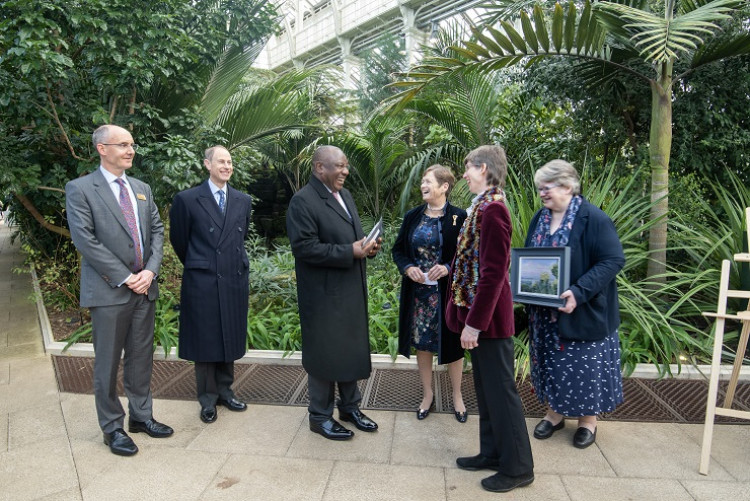 Guided by Kew Horticultural students Sara Barnes and Muhammed Ismail Moosa, they saw succulent Karoo, Aloe species and Aloidendron.
Another highlight was seeing the King Protea (South Africa National Flower), followed by the 'Loneliest tree in the world', a cycad Encephalartos woodii, and then the Leucospermum conocarpodendron, known as the Grey Tree Pincushion.
The Leucospermum is an endemic South African flower and registered as "Near Threatened" by the IUCN owing to its decreasing population size in the Western Cape.
The visit also offered an opportunity to mark the Millennium Seed Bank Partnership with the South African National Biodiversity Institute, SANBI, which goes back over 25 years.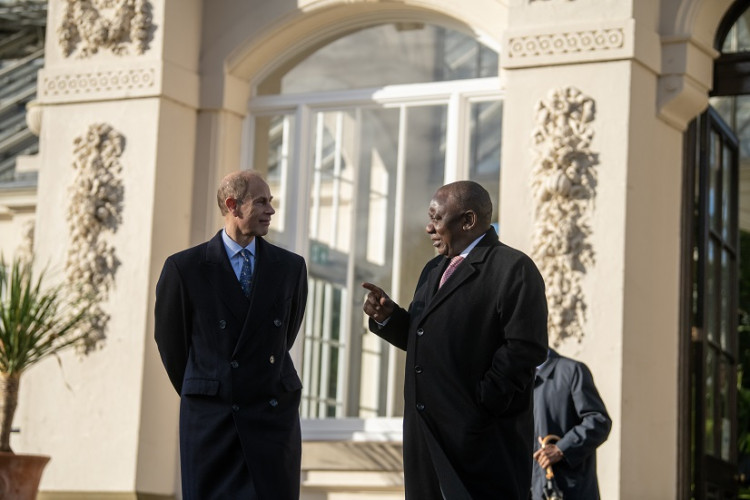 Scientists in both institutions have been working together to collect seeds and understand their properties, as a safety net in the event they go extinct in the wild, to support the restoration of habitats, and for breeding useful traits developed to survive in the wild.
A South African National Seed Bank for Wild Species will open next year, and a transfer of duplicate seeds held at the MSB will begin. This is a landmark moment in the partnership.
To mark this, Kew presented the President with the seeds of Leucospermum – now, safe in the SANBI National Seed Collection, available to support conservation efforts for this iconic South African species.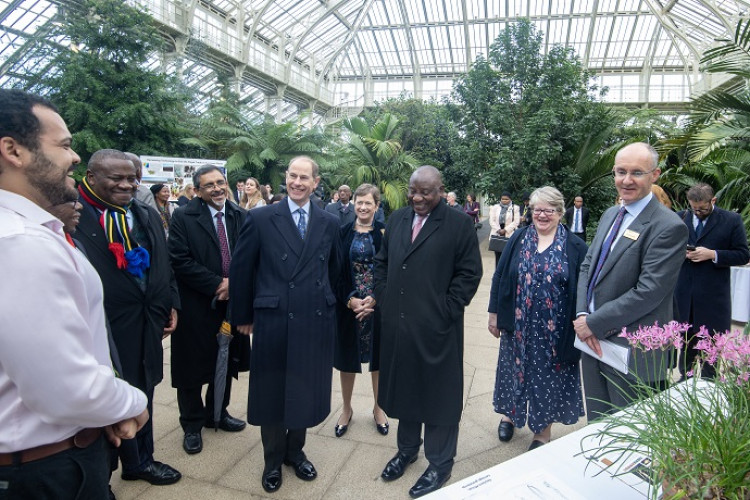 A print of the same plant, painted by the Victorian botanical artist and adventurer, Marianne North, in 1882 was also gifted to the President.
The President and the Earl were invited to tie a wish onto Kew's Wishing Tree for Nature. This is part of a wider activity on its Christmas light trails that Kew is running in the lead up to the Convention on Biological Diversity (CBD) COP15 starting next month in Montreal.