Commuters and school children hit by cuts in services as rail company 'runs out of trains'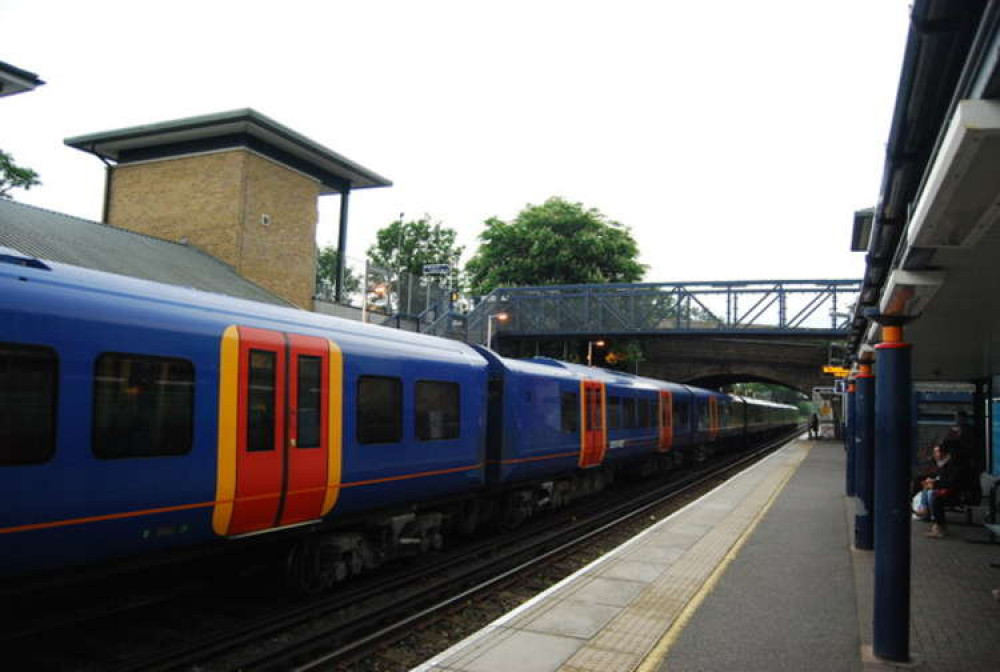 South West train, Brentford Station. (Image: N Chadwick (cc-by-sa/2.0))
Cuts in rail services that are due to come into effect next week are being driven by a shortage of trains, according to industry experts.
South Western Railways (SWR) recently issued a statement blaming reductions in services across its London Metro services - from Monday - on a lack of staff due to absences caused by Covid.
However, critics suggest this is a smokescreen to cover the fact the company is actually suffering from a shortage of both engines and carriages.
One industry expert told Nub News: "SWR's current London Metro fleet is either required for other train companies, being converted for SWR long distance routes, or life expired and already taken away for storage."
SWR had planned to replace these trains with a new Class 701 – Arterio - trains, however delivery is some two years late and there is no sign that they will be going into service any time soon.
The idea that one of Britain's biggest rail companies is having to cut services because of a shortage of trains will outrage passengers using stations across south west London, including Brentford, Richmond, Twickenham and Teddington.
Many have already complained in recent weeks about 'short trains' with fewer carriages, so forcing them to crowd together despite the Covid risk.
As of today – Tuesday – SWR has not yet announced the reduced timetable due to operate from next week. That has left passengers who are planning to make vital journeys, including workers and children getting to school, in the dark.
The problems with the old fleet is as follows:
Class 455:
There are 91 four-car trains. Several are either out of maintenance miles with no prospect of being repaired, about to run out of maintenance miles or already taken away by road for storage.
Class 456:
There are 24 two-car trains, which are used to strengthen eight car 455 trains to 10 cars. All are being withdrawn from January 17, which means 10 car trains will be reduced to 8 cars permanently.
Class 458:
There are 36 five-car trains. However, these are due to be refurbished and converted to long distance trains for London to Portsmouth services.
Class 707:
There are 30 five-car trains. The leases on these are running out and they are due to be transferred to another company, Southeastern, for services operating between London and Kent.
SWR planned that all of these trains would be replaced by the new Class 701 - Arterio - trains on London Metro services. There are 90 five-car and 10-car trains on order which were due to enter service in December 2019, but none are yet carrying passengers.
Today – Tuesday – SWR announced that it is retaining 12 of the Class 707 trains that were due to go to Southeastern. This follows an emergency plea by SWR bosses to their counterparts at Southeastern to help fill the gap in its fleet.
SWR said that leases on the 12 trains have been extended to August 2022 'to maximise the availability of carriages on suburban routes'.
The company admitted that delays in the delivery of the 701 Arterio trains 'had put pressure on SWR's existing fleet prior to the outbreak of Omicron'.
SWR's Managing Director, Claire Mann, said: "Prior to the outbreak of the most recent coronavirus variant, the delay to the Arterio roll-out had created a challenging situation on parts of our network and I'd like to apologise to our customers and thank them for their patience during this testing time.
"I want to assure our customers that we have comprehensive short, medium and long-term plans in place to really get to grips with this challenge and protect customer journeys once people again return to the railway.
"Retaining the Class 707s is a key part of our medium-term approach, and I'd like to thank Southeastern for working with us in such a constructive way to support the wider interests of all railway users."