Pothole closes Turnham Green Terrace to traffic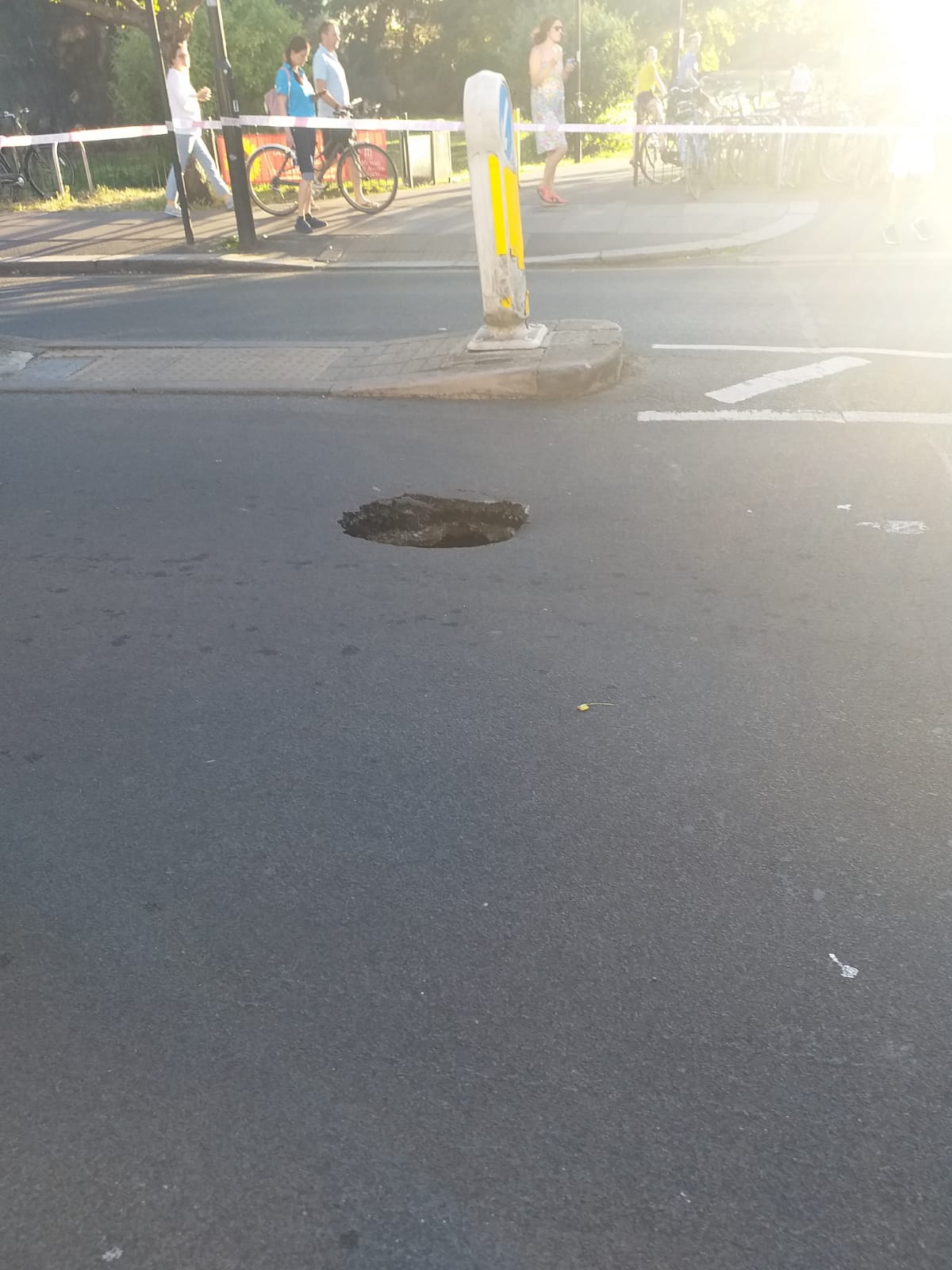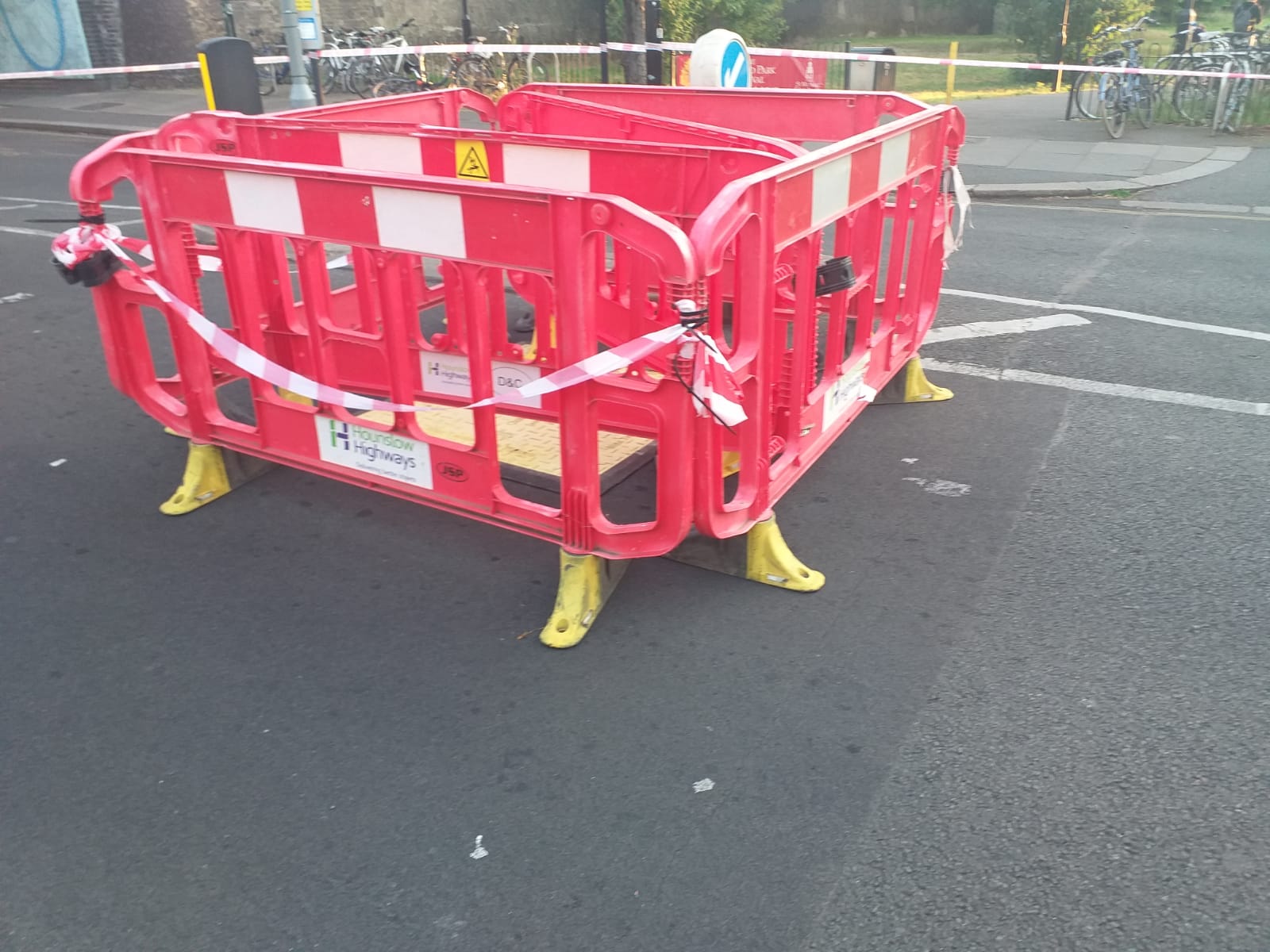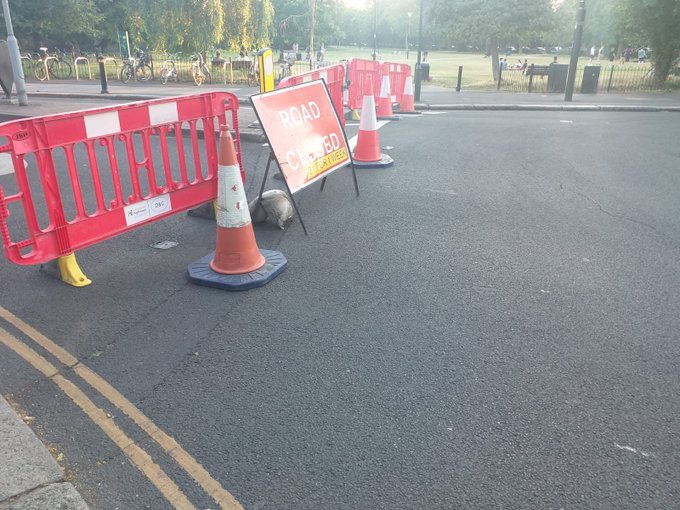 Turnham Green Terrace was closed to vehicles yesterday after a pothole "posing an imminent safety risk" appeared in the middle of a traffic lane.
Hounslow Highways identified what they termed "a defect" in the road yesterday (June 22) and secured the area from road users at 7.30pm.
The highways team confirmed Turnham Green Terrace will be closed to road users for a week while they work with Thames Water to identify the extent of the damage.
Traffic will be diverted through Goldhawk Road until the situation is resolved.