Councillors vow to continue fight against development of Park Road allotments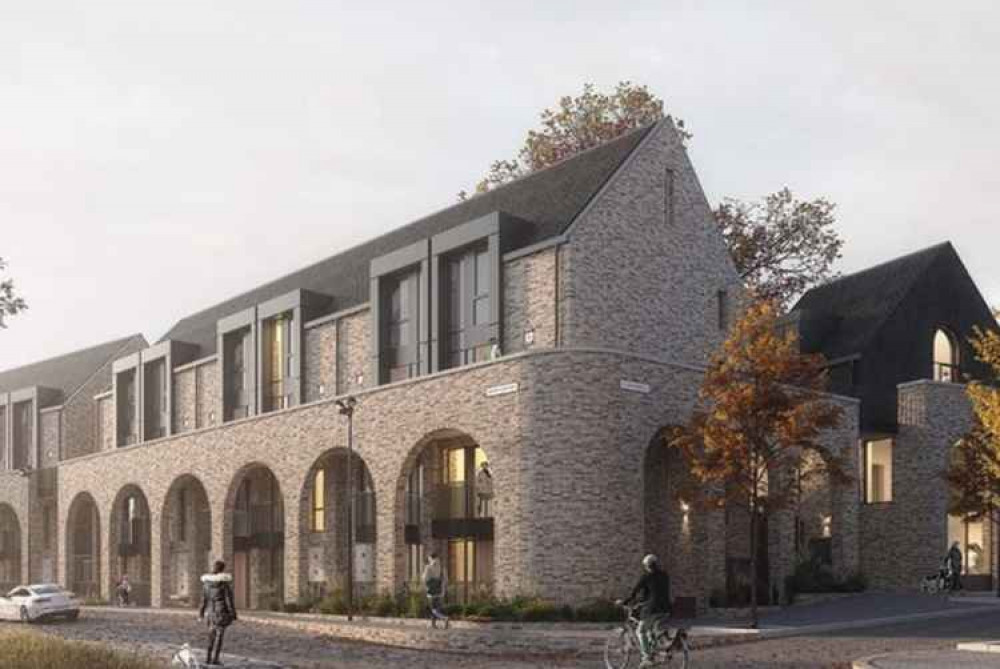 The proposed design of the flats at Park Road
All three Isleworth councillors have vowed to carry on working with campaigners to stop the development of the Park Road allotments in Isleworth.
The Duke of Northumberland plans to redevelop a three-acre site on his Syon Park estate that has been used by local gardeners for more than a century.
A planning application has been submitted from the duke's estate for more than two thirds of the Isleworth Allotment Gardens to make way for seven blocks of flats with 80 properties in all.
The 38 allotment plots would be "rationalised" at the southern end of the site but greatly reduced in size.
An objection letter has been signed by all three Labour councillors, including Cllr Salman Shaheen, Chair of Isleworth & Brentford Area Forum and Councillor for Isleworth, Cllr Sue Sampson and Cllr Daanish Saeed.
Cllr Shaheen said: "Isleworth councillors stand united with allotment holders and the Isleworth Society in opposing the Duke of Northumberland's plans to bulldoze over Park Road Allotments, a vital haven for wildlife and Asset of Community Value in our ward.
"The Duke's plans threaten to rob our community of open, green space when it has never been more needed. There is already a long waiting list for allotments in Hounslow and the number of flats without gardens being built in the area only shows the need for more allotment space, not less.
"This is even more important in light of COVID and the crucial role time spent outside can play in supporting people's physical and mental wellbeing.
"I welcome the Duke's efforts to improve Syon House, but funding one treasured asset by destroying another cannot be countenanced. I cannot believe it is beyond the means of the Duke of Northumberland who went from 321 to 300 in last year's Sunday Times Rich List after adding £26 million to his already considerable fortune to find an alternative source of funding.
"It was the Duke's Great Grandfather who leased allotments to the council during the First World War. He certainly understood the concept of noblesse oblige. It is such a shame that the current holder of that title in his relentless pursuit of profit has forgotten it."
Colin Barnes, director of Northumberland Estate told the Evening Standard: "Each of the allotment holders on existing plots will get a new site that allow them continuity and long-term future.
"Over half of the current allotment area is overgrown and covered in brambles and people want smaller plots these days. We will provide better facilities such as communal composting and car parking."
The application is expected to go before Hounslow Council in June.